Applesauce has been around for years. My grandma used to spend Summe Saturday's making a fresh batch for all the grandkids, and then canning some up to put away for the future. But with time, things have changed. Not all changes are bad though. Applesauce is one of them. Applesauce is packaged into convenient on the go pouches. And now there's one, with DHA and even more nutrients than ever available in supermarkets near you! My kids love it and I think yours will too. Let me tell you why.
For starters, finding snacks since COVID-19 started has been pretty hard to do. Finding nutritious snacks with a semi-decent shelf life, that isn't packed with preservatives, and appeal to my picky eaters? Even harder to do. Especially when I have had to limit my trips outside of the house which has made taking trips to the grocery trips scarce and limiting my time limit inside of stores too. Target drive-up ordering has definitely made it a little easier though. Especially since I can place an order, and my husband, who is an essential employee elsewhere, can drive up, and pick our order on his way home from work.
Do you know what else has made it easier?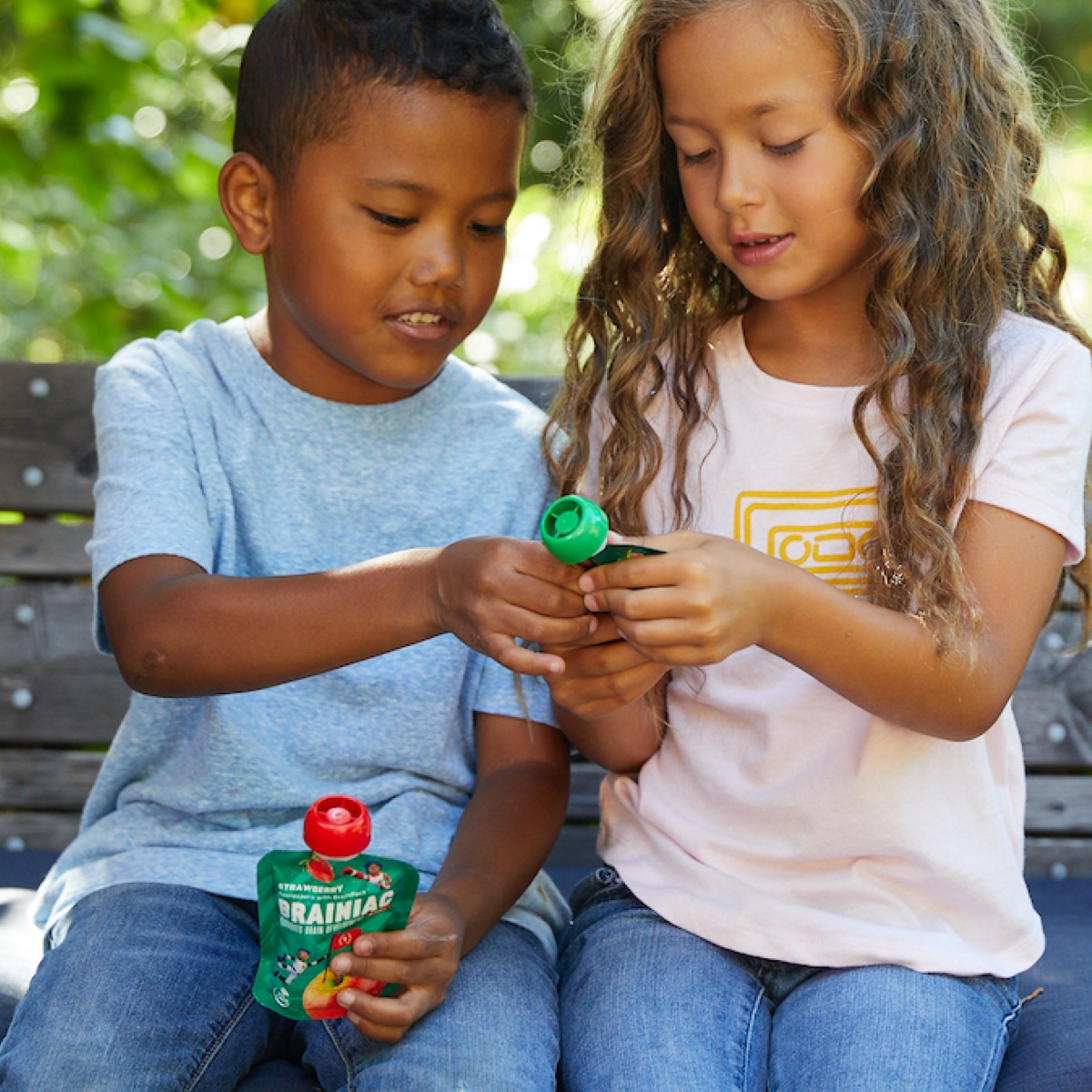 Brainiac Kids Applesauce contains a one-of-kind blend of Omega-3s including DHA, EPA, and ALA, as well as Choline which are key nutrients that support brain development! This is something you definitely won't find in typical apple sauce brands! And it is something I personally find a little extra comforting in times like these. Where a pandemic is going on and there is so much uncertainty in the world health-wise.
Brainiac Kids Applesauce contains no added sugars, is Gluten-Free, has No Artificial Flavors, Kosher, Non-GMO, and Pediatrician Approved!
Brainiac Kids also comes in a variety pack (this has apple, strawberry, and cinnamon), a strictly apple flavor pack, strawberry apple, or a cinnamon apple pack. You can find them through the Brainiac Kids website.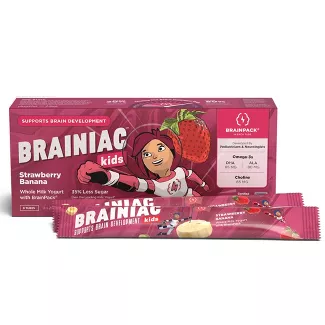 Brainiac Kids also Sells YOGURT! This is sadly not available through Target Drive-up order BUT my local Target does still sell it in-store and you can buy it on an essentials run, or when society returns to normal post-COVID-19. The yogurt is available in drinks or in tubes. My kids prefer the tubes and I do too! You can Brainiac Kids Yogurt at Target, Wholefoods, and Walmart!
With summer coming, we love to freeze Brainiac Kids Yogurt as a sweet treat.
Brainiac Kids Yogurt is available in strawberry, strawberry banana, mixed berry, and cherry vanilla with all the same great benefits as the applesauce!
What is your favorite thing about Brainiac Kids Applesauce?